What Usability Factors Should You Look For in Accounting Software?
4 min read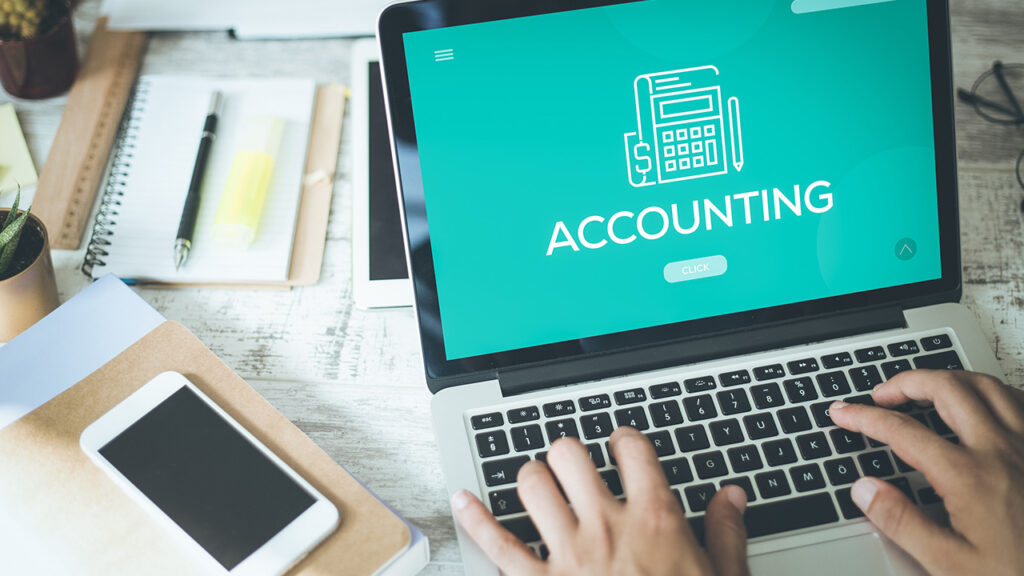 Introduction
There are numerous accounting software packages available in the market for small businesses that offer the same functionalities but work differently. So, how do you select an accounting software that will fit your business requirements? Choosing a reliable financial software development company will help you to build an accounting app according to your requirements and automate business processes for banks and other fintech industries. Don't just rush and buy the accounting software package that everyone is talking about, first define your requirements and according to that, choose a system. Every program includes a set of features, number of users, various pricing plans, and some other factors that should be taken into consideration.
Before buying accounting software for your company that is well-suitable to your requirements, make sure to know what is your main purpose behind having this software. And check whether your industry people use this software for their businesses or not.
To simplify your search and find the best accounting software, we're going to discuss the top 7 factors that should be considered while buying accounting software. So without any further ado, let's get started!
10 Usability Factors that you should Look For in Accounting software
1. Multi-User Accessibility
Nowadays, all accounting software provides access to multiple users. Using this feature, employees can manage all the data and multiple projects simultaneously. For instance, if you want to allow your business partners and accountant to access your data, then it can be also possible. Not only this, but you can also restrict your employees from accessing some confidential information. In some accounting systems, you have to pay, if you want to add some more users to the projects.
2. General functionality
Before you choose your accounting software, make sure to list down the core functionalities that you need for your project. For every business, it is important to have a raise in sales or hold stock of finished products and raw materials. Usually, all accounting systems help you to maintain basic accounting records and track them, but their functionalities may vary from system to system.
3. User security options
Are you planning to expand your business and raise purchases? Then you have to consider user security. The security features that accounting software provides nowadays are great because you can see what actions are performed by the user on your system and what they are accessing. This type of security proceeds far exceeding simple read and write security. If you have a few people who're using the system, then you have role-based security as well.
4. Mobile access and cloud-based software
Nowadays mostly all accounting software is cloud-based so that you can access it from anywhere if you have an active network connection. Businesses prefer using mobile apps that help them to track important information related to business and project details. You'll get limited options in a particular application like expense receipts and time tracking. The features may vary from mobile app to app so make sure to choose a system based on your business functionality requirements.
5. Customer support
While choosing the right accounting software for your business, customer support is a key factor that should be taken into consideration. You'll require training, hand-holding, and ongoing support when you start using a new accounting system. First, check the software and see the type of training and support provided by it as you'll not require support from Monday to Friday if you usually update your accounts at the weekend.
6. Timesaving automation
Accounting software offers recurring bills and past-due statements immediately which saves a lot of time that you invest on invoicing and perform accounting-related tasks. Via financial transaction matches, having an accounting system fixes the company accounts and saves business owners time.
7. Bank compatibility
If you choose the reliable and best accounting packages for your business, it will allow you to integrate with your bank and download transactions from it. Through the integration with the bank, you will be able to complete your bank reconciliations and save a lot of time. To implement this, your system needs to be compatible with your bank's software.
8. Reporting
Nowadays accounting software has a report writer but still do not forget to check the reporting standard that comes with the system. You might need to invest more time in creating a report from scratch. But if you choose a package having a complete suite of standard reports, then you may save a lot of time. Apart from this, depending on your needs, you can also create your own reports which can be customized and become more friendly with the system.
9. Basic accounting options
Are you searching for an accounting software that suits your business requirements and using it? If so, then you'll get some basic accounting options such as customer management, invoicing, financial report generation, account payable, and account receivable. All these features are mostly used by small business owners.
10. Industry-specific functionality
The requirements of businesses change from project to project. A web developer might require project costing for tracking the profitability of projects. If you want to integrate an accounting system into your eCommerce business, then you might need accounting software. So, make sure you're not restricting your search to only the well-known, general accounting packages.
Wrapping Up
In closing, the main thing you must have learned through this post is, don't rush while buying accounting software. Invest some time in searching for the best software and find the most valuable finite system for your business. Here we discussed the main usability factors that should be taken into consideration while buying accounting software.
We hope you find this post useful. It would be great if you help us in reaching more audiences by sharing our posts on Facebook and Twitter.