Virtual Truck Customization App & Websites Lists – Build Your Own
7 min read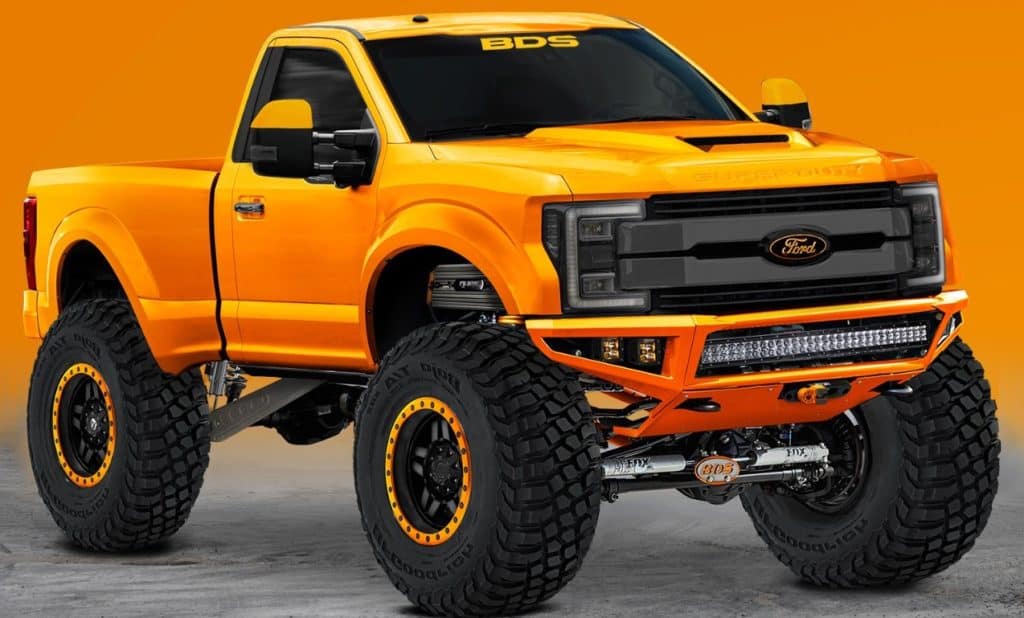 Virtual Truck Customization App & Websites List
As science and technology advances, we humans no longer live in the real world. We often travel between the virtual and the real worlds like never before, thanks to the emergence of tons of virtual apps. These apps provide customers a true sense of your business and its goods through virtual tours.
Even in the automobile arena, loads of virtual assistance tools that assist in developing innovative automobile designs are making their presence felt.
Take, for instance, Elon Musk, who created self-driving cars and SpaceX for space traveling. Such inventions encourage science and technology experts to convert imaginations into practical reality.  Virtual truck customization apps are perfect examples of what virtual reality tools are capable of.
This article is about your dream truck which you can create by simply following the steps and opting for the well-suited accessories on the company's website or app.
Surely, designing your dream truck can be tricky and confusing, and it's often difficult to visualize the outcome. This is where a virtual truck customization app helps as it gives you an idea of how your design looks before you implement them. You don't have to be a professional truck designer to create an advanced version of a vehicle, as virtual truck customization apps will do all the heavy lifting for you.
How do virtual truck customization apps work?
Fundamentally, any automobile customization app provides some unique tools which are generally powered by Virtual reality, augmented reality, and three-dimensional technology.
Taking things virtually is a great way to save money, time, and energy. These virtual truck customization apps and sites can prove incredibly helpful when planning to purchase a new truck.
We found the following apps and websites easy to use for virtual truck designing. These VR apps for customizing your truck are all you need.
1. automobile.honda.com
Does this name even require an introduction? The global company's
brand tagline," The Power of Dreams" says it all. As well as their website for designing automobiles like cars or trucks.
This Honda website is the most comprehensive site. This powerful truck design site is immersive enough to make you feel like you are watching it live while also being simple to use. The entire site will help you bring every aspect of your design to life on the truck.
Once you reach the site, scroll it down, and you will find the minivans and cars section; after clicking it, you can see different models and select any truck to customize; all you need to do is click the "Build" button. This will give you the option to modify interior and exterior color, wheels, accessories, and other packages to customize according to your requirement.
After finishing this procedure, click" View Your Build Summary" This will give you the total price, including the base rate and other selected customized options.
Available Options for Customize Truck App –
Design- Interior color, exterior color, wheels
Packages- accessory package, manufacturer package
Accessories- Interior, exterior, electronic.
2. ultrawheel.com
Although the options catered by this site are limited, there is a lot to like and admire about ultrawheel.com. The site always does its best to provide something new to the customers in the form of new vendors, features, and accessories.
This site has an iConfigurator webpage where you need to select the year, make, model and submodel. Which then enables you to customize colors, wheels, and other options for the truck. Once customization is done, you can purchase it by clicking the "Dealer Location" button; it will give you a nearby retailer list.
Available customize truck app options
Interior exterior colors, wheels
3. 3M skins
You may have spent many hours searching for the best-fit design for a truck. This awesome app is stunning and allows you to create a professional truck design. It needs to be said that the available designs and skins on this site are pretty unique.
The customization option allows you to change the colors and texture of the vehicle as it provides a 3M wrap that fits almost every automobile.
Additionally, you get the user-friendly interface to navigate easily, but this site only allows you to preview pickup trucks. In order to get your preferred truck design, you will need to select skin accents like full, partial, or stripe. Then this site allows you to choose the texture option from a drop-down menu.
Gloss, satin, brushed metal, and Matte are the textures available. Each of these categories consists of some more color options. After all these stages, you need to press the "I'm Done" button to get to the nearest dealer location.
Available customize truck app options
Textures-Gloss, matte, satin, carbon fiber, and brushed metal
4. Feuloffroad.com
Feuloffroad is a manufacturer of the most advanced off-road wheels with the latest design and technology. While the choice of different features is limited here, the remarkable quality of this site is that there's a wide choice of wheels and tires.
This site is getting attention with its cutting-edge designs, fitment, and advanced technology. You will find customizable tools on its dashboard where you can take a screenshot of the truck for your future need.
Available customize truck app options
Wheels and tires
5. 3Dtuning.com
When figuring out the best truck, you can simply use this virtual truck customization app to design a truck. The greatest perk about this software is that you can create a custom truck in less than a minute.
Use this site to create a detailed truck design like an expert without professional skills.
Easily visualize how you want your truck to have features with this platform. It's famous for its aesthetically pleasing interface. Almost every customer who landed here is satisfied with its features and functionality. This site allows you to customize your vehicle's exterior color and suspension level. One drawback of this site is that you will not find local retailers once you modify your truck.
Available customize truck app features
Exterior color, suspension level, etc.
6. Autobytel
They serve the best experience to their customers, which could make them "Your lifetime automotive advisor". They perform extensive research to satisfy their customers with high expectations.
The website's interface allows easy-to-use navigation with new graphics. You can complete the procedure by accomplishing all configurable options. After that, you can get the price by clicking the" Get Price" button.
Available customize truck app options
Interior colors, exterior colors, engine type, transmission, wheels, and many more.
7. interactive garage.com
Interactive garage.com is based on the principle of "Try it before you buy it." This website boasts one of the most accessible user interfaces we've come across yet.
Here you can find a plethora of options to customize your pickup truck. You can choose the type and model for the car after that. You can select color and design according to your preference. At the bottom of this site, you can find the estimated cost for customization and accessories you added.
Available customizable options:
Select year, make, model, submodel, Wheels, Tires, lift kit, suspension system, cargo rack, running board, front bumpers.
8. Ride Styler
It is the right place if you are here for simple truck customization, perfect for wheels and tires. With this site, you can modify the truck until it suits your needs.
This site is easy to use with an excellent user interface. Once you head on this site, click the vehicle, customize wheels and tire, and then press "visualize" to know your outcome.
Available customize truck app options
Wheels and tires
9. gmfleet.com
With lots of pre-set design and feature options, this site is a great virtual truck customization app for figuring out what will work best for you. This is a fantastic platform for truck enthusiasts.
It allows you to check the latest features of the truck. Plus, it will help you purchase a new truck by accessing you to explore the new part and accessories virtually.
Available customize truck app options
Trims, colors, Packages, interior, exterior accessories
10. Outlaw Jeep and Truck Accessories
Outlaw Jeep and Truck Accessories is an excellent site if you want to design your dream truck for real-life goals visualization. It is easy and fun to use this site.
On the homepage, you will find a tab, "Customize Online", where you can select the year, make, model, and sub-model. Then you will be able to modify the truck. Afterward, you can save, print, and even email the designed vehicle.
Available customizable options
Exterior color, interior, wheels and tires, accessories like Light Bars, Side Bars, Bumpers, lift kit, etc.
Final Words
Luckily, we are living in that generation where virtual customization is easy and accessible to anybody. It's now possible to customize and create any truck from scratch and design it with the help of virtual truck customization apps. Most of these apps have some pretty incredible benefits.
You, too, can be a truck designer by making a smart move by using these apps and websites to fulfill your objectives and experience the thrill of driving a brand-new advanced customized automobile.