8 Totally Free Apps to Make Your Smartphone Smarter
5 min read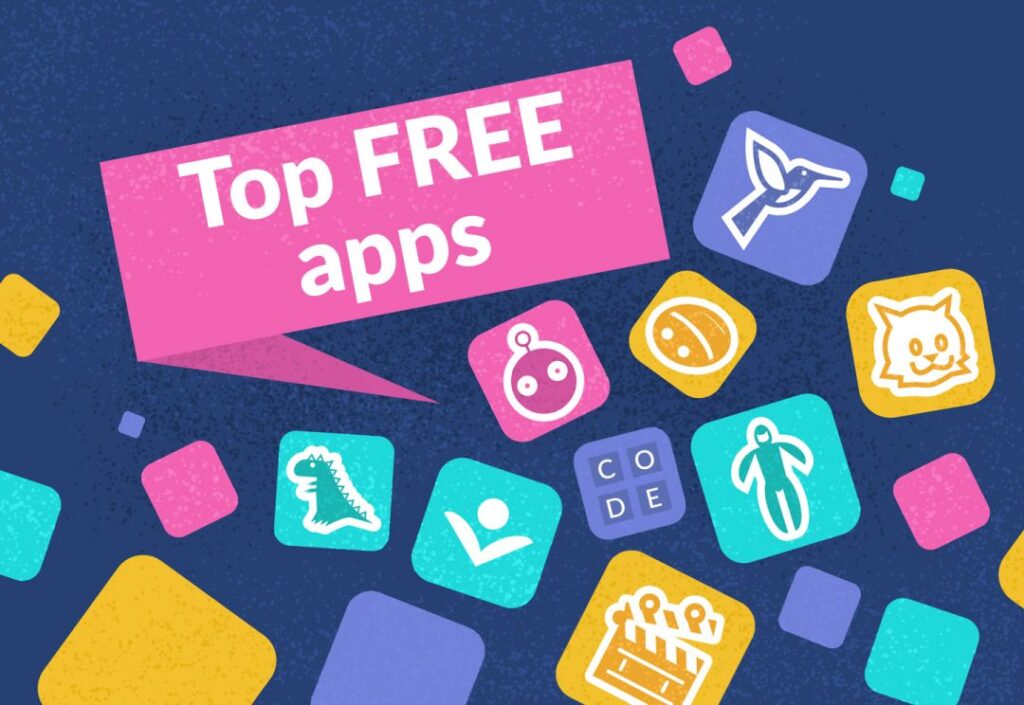 With these free apps you can be sure that your device knows precisely what you want at the time you need it, meaning you'll waste much less time scrolling as well as tapping. You'll also spend much more time working on things.
Our smartphones are used for both work and pleasure, and we want to make them as smart as they are able to be.
Smartphones are costly to buy and to keep connected as well, so we'd prefer not to invest more money in apps.
There are many free apps that can enable us to use our phones to the fullest extent, and there are more every day.
In a day and age where it is possible to pay an impressive $1,000 on mobile phones and other top applications are still for free. Apps that have a robust set of features may seek out the longest-lasting quality and superiority of their technology through a flat cost or a monthly subscription; however there are a lot of other apps that are free and can do everything you'd wish for.
Even free apps can take time, for sorting, & choosing the best on trial and error basis if you're not spending money. We went through and came across eight of the best free apps. There are times when, for additional functionality, you could pay a small fee, but typically, it's not necessary.
1. QuickScan App
Small-scale businesses and self-employed entrepreneurs typically have a lower budget or space to work with than large corporations. However, with QuickScan the document scanner app, you don't need to purchase an all-purpose printer because the app transforms your smartphone into a document scanner. Convert documents directly to PDF format, and then send them to email or an email or link directly through the application. Smart cropping, auto edge detection, preset filters and auto-enhancing functions ensure your document is clear and easy to read. You can also secure your documents with passwords, create annotations as well as print and fax directly from the application.
2.      AirDroid
AirDroid allows you to connect wirelessly your Android tablet or smartphone using your Windows or Mac computer or on the internet. With a no-cost desktop application, you will be able to receive SMS, phone messages, emails and app notifications. You can also send text messages directly from your PC and access your mobile applications, and move documents, photos, files and music. AirDroid connects all of your devices together seamlessly and effectively. Its functionality is excellent and the user interface is clean and the ads are surprisingly non-intrusive.
3. App Lock
If your smartphone doubles as a business phone making use of AppLock can make the separation much more easy. AppLock is exactly what it says it locks down every personal app to shield it from the prying eyes of. Utilise patterns, passwords, or a fingerprint scan to secure particular data such as photos and videos, as along with apps like Facebook, WhatsApp, Gallery, Messenger, Snapchat, Instagram, SMS, Contacts, Gmail, and incoming calls. Additionally, there's the security and data loss feature that allows you to auto-lock as well as unlock your mobile according to your location or the time of the day.
4. Google Drive
Sharing files between devices at work and at home isn't easy. It's easy to transfer documents by using Google drive. Google's cloud storage plan for free includes 15GB. Additionally is that you can share documents with your iPhone and your Windows PC or Chromebook or transfer documents to a colleague's Android phone. In addition, if you're using the docs and sheets applications to work on you can browse and edit them using your iOS device.
5. Feedly
Every day is a challenge for everyone, but having the latest information on what's happening within your industry and around the world is vital. Feedly allows you to connect to and organise your most popular publications, blogs, newspapers, magazines and YouTube channels to enhance your knowledge and pleasure. Feedly's 40 million feeds allow you to discover channels that you might not have ever heard of. Since it's an open-source RSS-based system it is possible to add any source you'd like to Feedly. The app is compatible with Facebook, Twitter, Evernote, Buffer, OneNote, Pinterest, LinkedIn, IFTTT and Zapier for sharing quickly with your colleagues and acquaintances.
6. Waze
You're travelling for work and need to figure out the most efficient way to avoid traffic congestion and road accidents. The most reliable source is Waze, the most popular crowdsourced GPS-based traffic tracker and navigation application. Waze does not just alter your route according to the current conditions in traffic however, it also gives you an up-to-date ETA as well as places to find the most competitive local prices for gas. You can also view and sync drive times with your friends on Facebook. If you're driving using Android Auto, you can also see Waze on your car's display.
7. Sticky Password
One of the most frustrating things that I have experienced and possibly yours too is having to keep track of passwords that are needed for almost everything, with varying standards and protocols for each website. Making sure you have a strong password manager is essential to ensure your sanity. The Sticky Password app is one of the most popular free management tools that is available to each of Android and iOS. It comes with numerous options, such as automatic filling, 2-factor authentication and support for biometrics , such fingerprints. Similar to many other password vault applications, Sticky Password also comes in a premium version, which comes with an additional list of features like the cloud-backed backup feature, sync across devices and priority support for fingerprints.
8. Speedtest
Another cause of stress while working (or gaming) on your phone is wondering why the process is slowing down. If you're in an area with poor connectivity do you want to use your data minutes or risk a connection to unsafe Wi-Fi? A way to make the decision easier is to make use of the free Speedtest application. It will send a ping to servers near to you to determine the speed available for uploading and downloading. It also provides coverage maps that you can check out. Additionally the free version of Speedtest provides the option of a VPN which you can utilise for up to 2GB of safe transmission (more for a modest cost).
Conclusion
It's a love story between smartphone and smart apps that makes your smartphone smarter. Each day brings new features, upgrades, and advancements to the world of smartphones. You can find endless apps that make your smartphone smarter and more powerful than the inbuilt ones.