How to Import OST Files to Outlook PST FilesΙ Unlimited Number of for Free
4 min read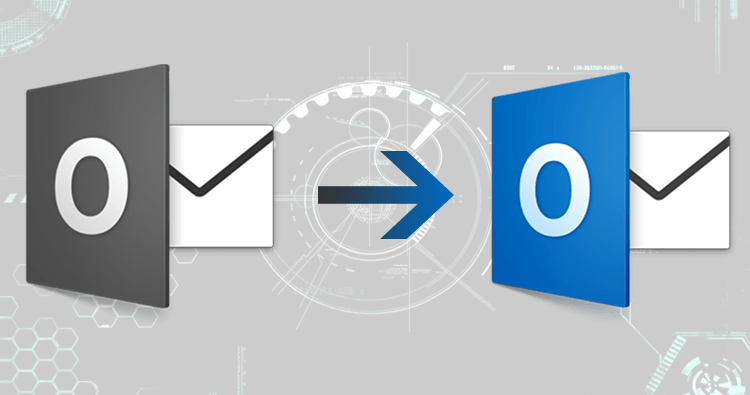 If you're seeking for a way to "Import OST files to Outlook PST" you've come to the right place. If this is the case, your search will come to an end after reading this article. In this article, I'll explain how users can safely convert data from OST files to Outlook PST files. This user will show you how to convert an unlimited number of OST files to PST files using manual methods and third-party applications. Let's see which is the most suitable for OST conversions.
What Is the Difference Between OST and PST Formats in Outlook?
The PST and OST file formats are used by Microsoft Outlook. OST stands for Offline Storage Table and PST refers for Personal Storage Table. Users can work in Offline mode and store mailbox data with the PST file, which is used to store mailbox items from MS Outlook programmes and OST files. Although the OST file is not portable, the PST file can be moved from one system to another.
Learn How to Import OST Files to Outlook PST Manually.
Users can choose from three manual techniques to convert an OST file to a PST file, depending on their needs. The following are some of the approaches that can be used:-
Wizard for Importing and Exporting
Methods of Archiving
Methods that use dragging and dropping
Method 1: Import and Export Wizard
When Outlook is installed on the PC and linked to the Exchange Server, this method will work.
On your device, open Microsoft-Outlook.
Now select "File Menu" from the drop-down menu.
Select the "Open and Export" option or tab from the drop-down menu.
Select the file you wish to export by clicking the "Export" tab.
Select the "Next" tab from the drop-down menu.
Choose where you want to save the PST files and where you want to export the file.
Finally, press the "Finish" button.
Reads More: Learn B2B Marketing Strategies to Enhance Your Brand on Instagram
Method 2: Achieve Methods to Import OST Files to Outlook PST File Format:
The user can back up their OST files along with all their Outlook items, including as notes, journals, contacts, folders, and sub-folders, by archiving their OST files into PST formats. The following are some archive methods:
Click the "File Menu" option in MS-Outlook.
Choose the "Archive" option and the OST file you want to archive.
To save the files, go to the "Browse" tab and choose a location.
Then select "Finish" from the drop-down menu.
Method 3: Drag-and-Drop Techniques:
The instructions for using drag and drop methods are as follows:-
Create on the "File Menu" in Microsoft Outlook.
Then, from the outlook OST files, drag the folders you want to move to the New PST formats.
Select "Finish" from the drop-down menu.
Manually exporting OST to PST formats has some drawbacks. The following are some of the disadvantages of manual methods:
Corrupted OST files cannot be converted to PST files.
Only the same Exchange account can be used to convert an OST file.
It ensures that existing mailbox data is 100 percent accurate.
Exporting to OST files wastes even more time.
At a time, only one OST file can be converted.
For non-technical users, the technique is complicated.
The user can use third-party software to prevent these issues or drawbacks of manual techniques. Here,
I recommend that you download OST to PST Converter Utility, which is an Advanced and Reliable programme. This tool reliably restores corrupted/ damaged OST files and exports them to Outlook PST and multiple file formats, including MBOX, MSG, NSF, PDF, EML, vCal, EMLx, vCard, and HTML.
The Following are The Best Features Included in This Utility:-
Repairs damaged OST files in a few simple steps.
Import OST files to Outlook PST files and other file types.
All deleted or permanently lost communications from OST files are recovered.
Directly into Office 365 and Live Exchange Server cloud storage.
It has an easy-to-use graphical user interface (GUI) and a time-saving approach.
This application is simple to use even for non-technical people.
Convert Unlimited OST files to PST files with the Batch Converter option.
The software is compatible with all MS-Outlook editions and Windows operating systems (32-bit & 64-bit).
It comes with a Demo Pack feature that allows you to access the first 30 e-mail items from your OST to PST files.
At the same time, split a huge OST file database into several small PST files and multiple folders.
Data from an OST file can be saved to Outlook PST, MSG, EML, EMLX, MBOX, vCal, vCard, HTML, and PDF files.