Understanding The Importance Of Cybersecurity
6 min read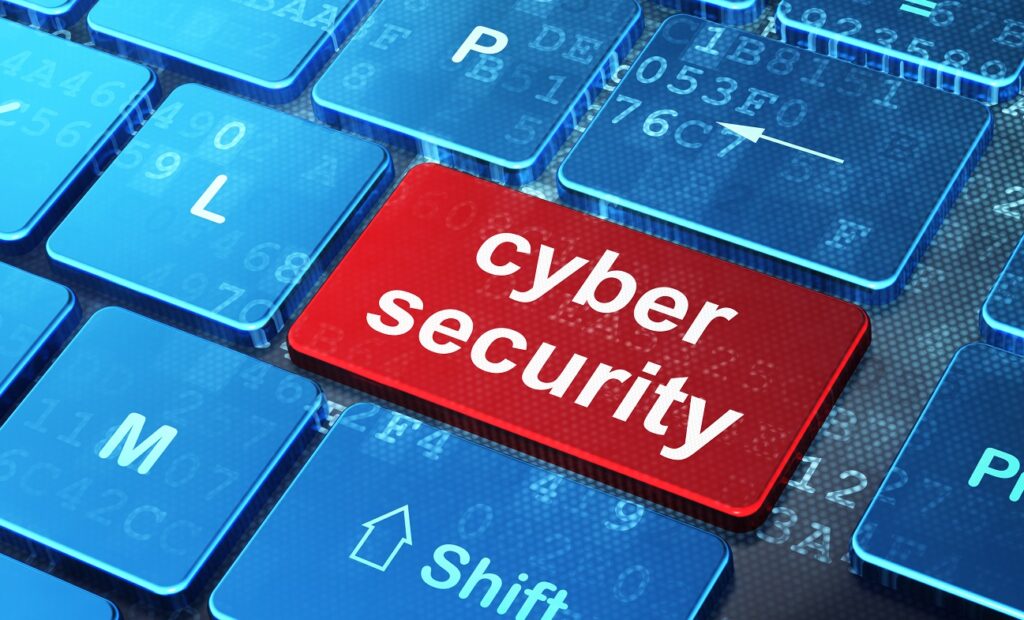 What is cyber security, and how serious are cyber security concerns today? Continue reading to find out for yourself.
If you look about, you'll see that technology is now more integrated into daily life than ever. Internet of Things (IoT), such as innovative home automation technologies, provide modern conveniences such as near-instant Internet access.
It's easy to forget that there are hazards lying around every turn for all of technology's benefits. Despite this, the cyber security dangers posed by modern technology pose a severe threat to the public.
As cybercrime increases, we become more vulnerable to flaws in the devices and services we depend on. We must consider what cyber security is, why it is essential, and what we can do to learn more about it. 
Continue reading to find out why it's so important.
What precisely is a Cyber Security System?
You're dealing with the area of cyber security when it comes to stopping harmful actors like hackers, spammers, and other internet criminals from accessing your devices or services. While specific components of cyber security are designed to strike first, most experts today focus on determining the best method to protect all assets from attacks, from PCs and smartphones to networks and databases.
The term 'cybersecurity' is used as a catch-all for defending against all types of cybercrime, from identity theft to international digital warfare. These designations are beneficial for persons who do not have a background in computer science or digital business skills. Still, they fall short of reflecting the essence of cyber security.
Several networking-based and cloud-based security businesses define cyber security as preventing cyberattacks on systems, networks, and applications. These attacks are often used to obtain access to, modify, or remove sensitive information, extort money from users, or disrupt routine company activities.
What are the Cyber Security Process and its associated Cybersecurity difficulties?
Cyberattacks on computer systems, data, and networks must be mitigated by utilizing various technologies, tactics, and approaches. As a first step, let us divide the idea into many subdomains:
'Application security' refers to creating different defenses against various threats in an organization's software and services. Code must be developed to prohibit unauthorized access to or manipulation of application resources; application architectures must be secure; stringent data input validation must be applied; and so on.
Cloud security emphasizes developing secure cloud infrastructures and applications for enterprises that use cloud service providers.
Authentication and Data Security
Only individuals authorized and authenticated on this subdomain may access an organization's information systems. Effective information storage strategies must be established to secure data at all stages of storage and transmission for these approaches to operate. 
Authentication solutions such as two-factor and multi-factor authentication are becoming increasingly popular in this subdomain.
As the amount of people who use mobile devices grows, so does the necessity to safeguard those devices. This subdomain aims to protect information saved on mobile devices such as tablets, cell phones, and laptops from different dangers like device loss or theft, malware or viruses, and so on. 
Consequently, mobile security employs authentication and education to improve safety even further.
Protecting a Computer Network
It is critical to have procedures to protect networks and infrastructure against assaults and unauthorized access. Adequate network security safeguards the business's assets against a wide range of assaults, both internal and external.
Disaster Recovery and Business Continuity Planning
Humans are not the only ones at risk. Processes, alerts, and monitoring are all part of the Disaster Recovery (DR) BC subdomain, focusing on how to keep business-critical systems. These run during and after incidents like power outages, natural disasters, and others, and how to restore and re-establish lost operations and systems after a disaster.
Instructions for End-Users
Staff awareness of cyber threats is a crucial element of the cyber security puzzle. Businesses must give basic computer security training to their staff to increase understanding of industry best practices, organizational procedures and policies, and monitoring and reporting suspicious or malicious behavior. This subfolder contains these seminars, programmes, and certifications.
Security in the Digital Age: An Overview of the Various Types of Cyber Threats
'Cybercrime' refers to the unauthorized use of a computer, device, or network. There are two categories of computer-related crimes: those that employ computers as the primary aim and those that use computers as a secondary target.
Some common cyber-threats are listed below:
Cyber-terrorism: This threat aims to attack computers and information technology for political reasons.
Malicious software:

This threat includes ransomware, malware, viruses, and worms. It can potentially infect your computer with malicious software, damage your system, or steal data from your hard disc.

Trojans:

This attack is similar to the famous Trojan Horse of Greek mythology since it appears and functions like an innocuous file. The virus often creates a backdoor to allow criminals access to the machine once installed.

Bot-net:

Malware-infected devices that are remotely controlled are used in large-scale cyberattacks. It's analogous to having a network of computers under the direction of a single cybercriminal who oversees everything. It has become considerably worse since hijacked PCs have joined the botnet system.

Ad-ware:

This issue is caused by malware, and it is often referred to as ad-supported software or ASP. The adware virus is a Potentially Unwanted Program (PUP) that was installed without your permission and generated intrusive online advertisements.

SQL injection:

A SQL session hijack compromises a server by inserting malicious code into the database.

Phishing:

Hackers often deceive their victims into opening phoney emails requesting personal information such as passwords or credit card information. Malware may be launched by clicking on links in specific phishing schemes.

MITM-attack:

A hacker infiltrates a two-person online transaction to collect crucial information. Once a hacker has gotten access, their work becomes much more straightforward. Malicious operations often target public Wi-Fi networks.
A growing number of businesses depend on cyber security experts to detect and protect sensitive data from data breaches, hacking, or cybercrime. All these threats are nothing but hacking your system and accessing your data without authorization. Hence, you must also be aware of ethical hacking to avoid such threats and be cautious. You can upskill for free by enrolling in Free Ethical Hacking Course. Learn more about hacking and enhance your Cyber Security skills.
The Advantages of Cyber Security
The key targets of today's cyber security industry are devices and systems. It's easier to consider the effect of these efforts rather than the underlying bits and bytes. Many websites would be virtually inoperable if it weren't for the tireless efforts of cyber security experts who continuously face denial-of-service assaults.
Modern-day necessities, such as power grids and water treatment plants, might be easily destroyed if adequate cyber defenses are not in place.
Cyber security is critical because it safeguards the lifestyles we have become used to.
Is it necessary for Cyber Security Professionals to have specialized certifications?
A conventional academic background is not necessarily required for a top-tier cyber security practitioner. Consequently, certifications have become an industry standard for evaluating one's degree of knowledge and experience in a particular subject, such as cyber security.
Bottom-line
There is now a significant scarcity of educated cybersecurity specialists. Consequently, there is a big window of opportunity for anyone who desires to work in this industry. Great Learning's Cyber Security Courses can help you achieve your goals, whether you are just getting started, want to upgrade your present skills and credentials, or change careers for a new challenge.
Great Learning features a diverse set of top-tier industry partnerships, university affiliations, and accreditations from globally recognised industry accreditation authorities