Digital Marketing – What Business Owners Need to Know About it?
6 min read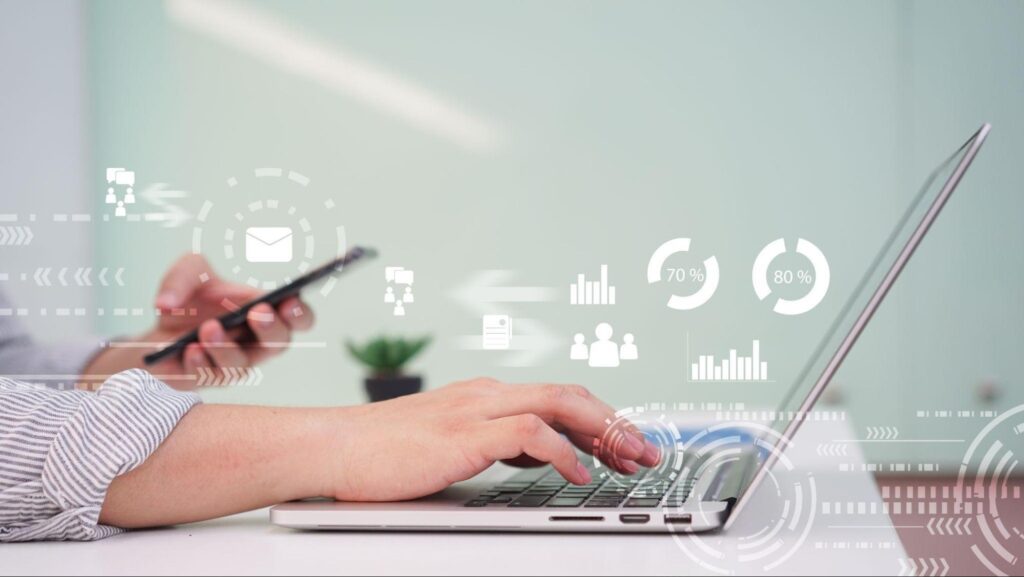 Digital Marketing is a gigantic domain, and it is capable of growing a business from nothing to something. If you are a marketer, you will know better than anybody else that most of the issues businesses face are developing the right strategies that will make a sure hit. 
Although many things have seen significant improvements from a marketer's perspective, it is still not assured that implementing any digital campaign can be 100% effective. For those business owners that have never witnessed effective campaigns, it can be quite hard to believe. With that said, there are still high chances to drive significant revenue for your business if you are able to master the prime fundamentals of Digital Marketing
Let us understand what business owners need to know about digital marketing through this article. 
Why Digital Marketing?
You will be amazed to know how marketing has evolved over the years. John Chamber, former Executive Chairman and CEO of CISCO, once said, "At least half of all the businesses will die in the next 10 years if they don't figure out how to change their entire company to accommodate new technologies". And for the fact, his statement has stood the testimonial, proved the greater and seen what businesses haven't through traditional marketing techniques for a long time.
What Must Business Owners Know About Digital Marketing?
Digital marketing polishes already existing products and services; it doesn't build them. 

Digital methods of marketing have outgrown traditional methods. 

You can connect with your customer online at any time and from anywhere. 

It turns your "just a product' into a brand. 

You don't have to spend time dialing up your customer, convincing them to buy or subscribe to your offer. When done right, digital marketing generates better leads.  

Your business is on great profit with proper techniques used on the right platform. It is a great source to drive revenue. 

With modern marketing techniques, you don't have to run errands to balance your business while still struggling to grow.  

It helps you keep your business alive without outsourcing resources. 

It guides you through the tools and technologies that the internet provides to build business strategies. 

It gives you a better understanding of your competitors and helps you climb up the economic ladder. 
With these things in mind, you just need to understand the strategies that you can work on for your business. Digital marketing strategies are the plans that establish a business's online presence through digital channels. 
Digital Marketing Strategies
Create authentic content:

The word content is not limited to the articles you read on the internet. It can be videos that go on YouTube, web stories on Google or Instagram, LinkedIn posts, Meta content, etc. No matter how informative plain content can be, it would not attract your customers. Also, a plain white background, an article with no infographics or images imitating the content is again boring to read. So, it is important to maintain ambiance along with the quality of content.

Look at the data:

Analyzing the market trends for similar products and services may give you an idea to place yours before your customers. It can also drag you ahead of your competitors and help you decide the right time to launch your offer. It is also important to keep the facts in check and to engage your customers without boring them or dragging along the content for long. 

Segment your prospects:

Your buyers or subscribers can be active on any platform, including Google, Meta, LinkedIn, Instagram, Mails, Twitter, etc. You will have to analyze their activities closely, and pitch the right content, or even better, customize them to suit their interests. This is one sure way to hit it right!

The business website:

Websites are the front face of any organization or business. You may have a popular ice cream parlor in the neighborhood or could be the owner of an MNC company; your website narrates the entire story. If you look at a website having all the good stuff but looks plain, would you want to be their client? Or would you even want to scroll till th end of the page to understand what they stand for? So, build an attractive website placing all the important information there and also remember to make it user-friendly. 

Online ratings and reviews:

If I shift to

a new place and look for a place to take a haircut, I'd search for the saloons near me, and the first thing I'd look for is the ratings and reviews section. It is simple. I don't want to splurge. Paying attention to little details would make your customers speak positively about the products and services your business holds out. Be so good that you give no chance to your customers and clients to rate you less than 5 stars.   

Search engine optimization:

The straightforward way to be in the eyes of your customers and clients is through being on the top of the search results. But how do you do it in a cost-effective method? It is through search engine optimization. SEO not only brings traffic to your website but also authorizes your content, rewarding the best it has to offer to your efforts. Although it involves continuous research and tracking, you can be at the top of the list easily with very little or no money spent. 

Email marketing:

Emails are the official channels to communicate about your business to clients and prospects and also to pitch for collaborations. But it is not easy to reach your target audience with a plain subject line. There are probably hundreds or thousands of emails unopened in your inbox. Why? Because you tend to judge the mails with their subject lines. Marketers have to keep in mind to write catchy, irresistible email subject lines and engage readers through crisp content. It is not necessary to write everything in the body. You can attach documents and add infographics to communicate a few essentials. 

Social media marketing:

Like before, letters and telephones are not the only means to stay connected with people. With evolvement in th internet and its availability across the globe, channels like Meta, Twitter, Instagram, LinkedIn, and WhatsApp serve as a platform to stay connected, voice your business, and communicate offers and new launches through advertisements and videos, articles, or even a well-built post. 

Marketing automation:

Pitching to your customers with your understanding will not yield much. Also, it is practically impossible for you to go to each of your customers, ask them about their interests, and observe their purchase patterns. But these are essentials for any business to work well. How would you do it in less time? It is through working smartly. You can leverage all the tools and technologies that the internet has to provide to capture user trends, patterns, and essential details to customize advertisements to best suit their interests. 

Pay-per-click advertising:

This method involves you with a little investment but rewards you handsomely as well. With every click the user makes on the link or the advertisement or visits the website, your business gets paid. But advertising or adding the link on an irrelevant platform is such a waste of dollar bills. You will have to know what kind of offer your customers would want to buy, and also must you be aware of the platform they are concentrated on. Otherwise, you will only end up with a hole in your pocket.  

Affiliate marketing: There are a lot of experts out there, not officially part of any organization, who have a clear understanding of little details of various platforms and websites. Thye also has connections with different kinds of business and business owners. They can help you pitch your business on somebody else's website. These experts are called Affiliates, and the strategy is called Affiliate Marketing. Affiliate marketing is one of the best practices in the marketing domain that can pay you huge even while you are sitting at your home communicating with different business owners. 
Wrapping-Up
If you come from a marketing background, you will probably know how rapidly it has changed over the past few years. The newer ways have given rise to new business and helped small businesses compete at global levels. This has been possible with broader reach and access to qualified tools and technologies. If you are a student seeking a career in the domain, a professional, or a business owner in a constant quest to deepen your pockets, learn to deploy the best Digital Marketing Strategy for your business.