Best 10 Facts to Consider in Mobile Application Development
3 min read
Mobile applications have become a necessity and have outshined other technological inventions to a great extent.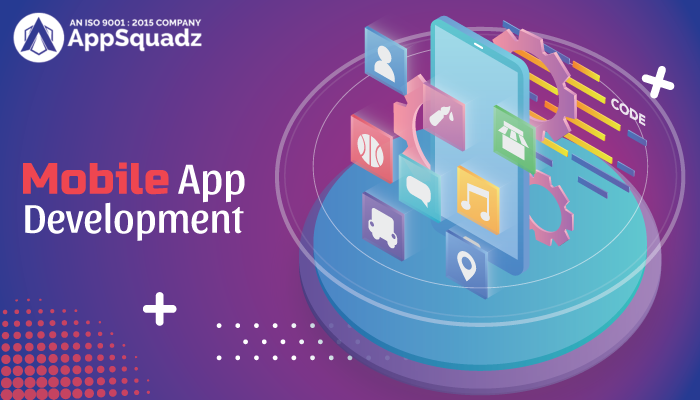 Mobile applications are in great demand irrespective of the size of their enterprises. Apart from other industrial sectors, a mobile app development company is thriving like never before. With a distinct invention and innovation, mobile devices have become quite imperative when developing an application for products and services for Android and iOS. Thus, many businesses are opting for better and convenient approaches, which is why business applications are in great demand. Considering an application as a tool for business growth and expansion with appropriate strategies, cost, effort, time, and much more.
Building an application is a step towards innovation, according to many mobile application development companies. However, while building an application with a user-friendly interface and flexible features, there are certain factors have to be considered.
So, we have listed some of the top 10 facts to develop an app without any complexities.
Research: Apart from having an idea to build the best application, it is better to do the research with clear and conscious mind. However, research is the most important step even before one starts building an app.
Identify your Target Audience: Even before building an application, it is important to identify your audience to correctly target them. The future of your application depends upon how the audience views and receives the selected application. In addition, with feature expansion and growth, it is important to use the application that can add value to their existing lifestyle.
Choose a Platform: As multiple operating platforms exist in the market, it is important to choose the right platform like iOS, Android, and Windows which are popularly trending. Thus, to decide which is the best-suited platform, one needs to keep things in mind like the app's brand, target audience, and other app features that have to be included for better functionality.
Focus on the Action Plan: Even before understanding the whole process of how an application should be built. Pay attention to a classified set of app architecture, enhancement, design and motion layout, app testing, and app deployment, at last. Monitoring and controlling the data while keeping an eye on the application's process is crucial.
Know the budget: Building an application only takes time and effort but financial help also gets counted. Developing an application requires an investment that takes care of management, upgradation, using the latest tools and technologies and marketing.

Reads More: What is Ball Milling Glass?

Be Unique: Introducing an app in a competitive consumer market can be overwhelming. Thus, be unique in your approach and build an application that can make you stand different in the crowd. Thus, mobile applications are the best way to engage and convert a potential customer into a promising buyer.
User-Friendly: Efficiency is what users want to have. A complicated application wards off the users, leaving a negative impression about the application. Make sure that your app is user-friendly, does not drain battery, and consumes user data without affecting the overall performance of the app.
User-Experience: User Experience is one of the most important building blocks while creating an application. When it comes to the digital landscape, gaining a positive user experience boosts the growth of the application.
Devise your Marketing Strategy: Therefore, building an application does not mean that an app has reached its fullest potential. However, devising an effective marketing strategy may help you reach potential customers.
App Testing: This step is the most crucial in the development process before the application gets launched. Minimum errors, efficiency, smooth performance, reduced latency, and high performance are some of the factors that should be considered.
Summing Up
Irrespective of any existing industry, mobile applications have become a necessity and have outshined other technological inventions to a great extent. Building an app can open new business opportunities in a market where its demand is ever-increasing. Thus, to understand mobile app development methodology while creating an application precisely, contact AppSquadz. A mobile app development company that can build applications with extreme ease and flexibility with feasible approaches. Visit our website for more!