10 Best Logo Design Apps and Software's to Use as A Designer
9 min read
With so much to accomplish, how can you create a professional image for your company idea? You're on the correct track if you're considering logo design apps for your firm. 
A well-designed logo gives a strong impression of your company. The logo has become a very important part of branding strategy. It represents your company, its values, and its mission statement.
What kind of a description would you provide of your aesthetic? Which do you consider yourself to be, more of a minimalist or a maximalist? Or, what if you'd like anything in between? Whatever your response is, you should always try to design logos that represent your own brand.
The easiest approach to deciding which program to use is to try it out. So, its features, simplicity of use, performance, pricing, and availability of each piece of software are different. A lot of paid graphic design software lets users try it out for free so they can learn more about it.
There are various logo designing tools. Some designers prefer using Adobe Illustrator, Photoshop, Corel Draw, etc. Others prefer using free online logo generators such as Canva, Fiverr, etc. Still, others prefer designing their logos from scratch using vector graphics editors such as Adobe Illustrator, Sketch, etc.
Although, finding the finest logo design software is important whether you're starting a company or a designer seeking low-effort branding alternatives.
It serves as a visual representation of your company's brand and aids consumers in recognizing it. You should put some effort into developing an innovative logo if you want to separate yourself from the other businesses in your industry.
Importance of Logo Design Apps in Business:
Logo design is essential to building strong brand identity in today's competitive digital era. A logo is the face of your company. It represents who you are, what you stand for, and what makes you unique.
In what ways would you characterize your approach to design? Colorful or minimalist? Or else? After figuring out the answer to questions. You can decide whether you should invest in logo design apps or not.
A good logo should have several qualities. First, it should be memorable. You want customers to remember your name and product long after leaving your store. Second, it should be unique. If everyone else is using a similar logo, then yours stands out. Third, it should communicate something about your company. 
When it comes to designing a logo, it's necessary to consider several aspects. Therefore, the logo itself should be unique, memorable, and effective. In addition, it should also convey the company's message clearly.
Logo design apps are great tools to get started designing your own logo. They allow you to easily create professional-looking designs without having to invest time and effort into learning graphic design software.
If you're serious about creating a high-quality logo, then you need to invest time into learning how to use these tools properly.
The problem is that many new company owners don't have the time to sit in front of a computer and create a logo from the start; they frequently need to be able to work while on the go.
Fortunately, the solution is simple. Using a logo creator is still an excellent alternative. There are tons of logo design software out there, but finding the perfect one can be tricky. Some might cost thousands of dollars, while others are free.
Regardless of whether you are a beginner graphic designer or an experienced digital artist, the right tools may exponentially increase your competence. Well-designed software will have controls and flexibility that are easy to use even for a beginner user, but it will also contain advanced features.
Your logo should tell customers who you are, what you do, and how you're different from your competition. Finally, it should be professional. Customers don't want to deal with someone who doesn't take their work seriously. So make sure your logo looks great!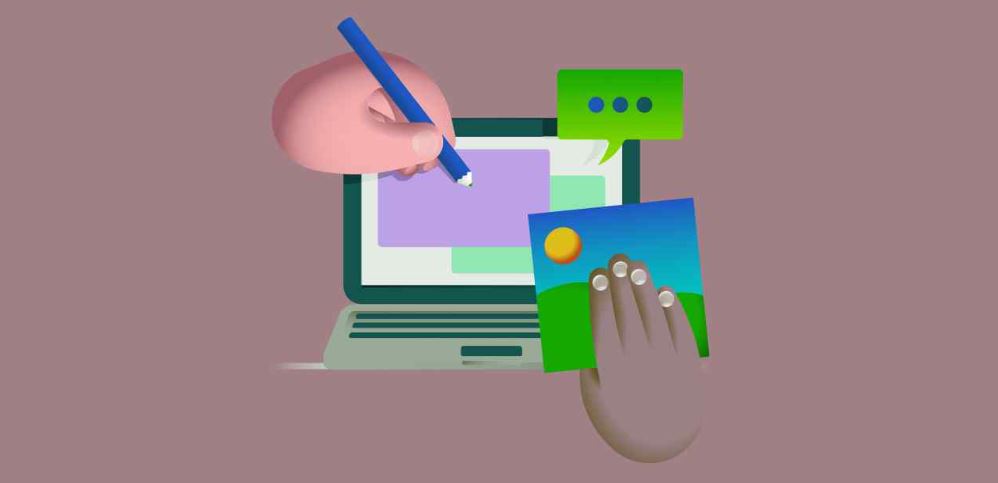 Best Logo Design Apps and Software's:
Many tools are available in logo design software to help you come up with an eye-catching and appropriate logo for your company. 
You can find both free and paid logo design software on the internet, and you can use them however you want. Also, a logo design program should be easy to use and give you a good logo without a lot of work. 
Consider the following factor when deciding:

An easy-to-use logo design app is a must. So even a complete newbie may use it. For most logo creation tools, you don't have to do anything except drag the pieces to the appropriate location in order to produce a stunning logo.

It is possible to use a free program instead of a paid one, depending on your logo requirements. Don't go for too expensive logos in the beginning.

Make sure the design software you're using allows you to make the changes you want to your logo. Another aspect is the software's features. Before purchasing any software, you can try it out for free.
Here are the Names of The Top 10 Logos Design Software in 2022:
1- Coral Draw:
It's amazing how far he's gone in the logo design business. Whatever your level of expertise in logo creation, CorelDRAW will simplify the process for you. 
In addition, Corel photo-shop and Corel capture make it easier to develop logos. To create a magnificent logo, it provides unmatched colour accuracy and versatility.
Thus, CorelDRAW-created logos are of the highest quality and professionalism. It should be considered one of the greatest logo design apps available. To create a magnificent logo, it provides unmatched color accuracy and versatility.
Pros:
It has a 30-day money-back guarantee.

The toolbar and menu are readily resizable.

The effects of using the LiveSketch tools are astounding. Trial versions are available for both the Windows and Mac operating systems.
Cons:
It's a bit difficult to utilize the freehand brush.

The learning curve is tougher.
2- Adobe Illustrator:
Adobe Illustrator is a vector design program. In terms of vector graphics, this is by far the greatest software available today.
With the vector drawing editor, you'll also get correctly sized logos. By using this logo-designing software, it is simple to maintain and enhance the design of the logo.
There are several options in Adobe Illustrator that make it easy to design eye-catching logos in a short period of time. Therefore, powerful tools at your disposal allow you to design logos, illustrations, and icon sets. 
Pros:

It's one of the greatest vector graphic programs that produce outstanding drawings.

The user interface is very customizable.

In-panel editing is available in Illustrator.

Using numerous artboards at once is simple.

It is compatible with a wide range of computing platforms.
Cons:
It will take up a lot of storage

It doesn't have a lot of raster graphics capabilities.
3- Canva:
Create stunning visuals in minutes using only basic tools. Canva is a free online logo design software that makes it simple to create professional-looking graphics without any experience or artistic skills. 
If you've ever wanted to create a social media picture or flyer or invitation, or business card, you've come to the right place: Canva. However, free and paid logo solutions are available in their extensive collection of templates. Once you've chosen one of their free templates, you may customize it to suit your needs.
Simply drag and drop your own images or free Canva components onto the logo design to customize the look and feel. Create a PNG, JPG, or PDF file of your design. Create letterheads, business cards, and more with your free logo with the help of this website.
Pros:
A free logo software with over 8,000 designs.

 It offers an easy-to-use UI that is simple to understand.
Cons:

This logo design app won't operate offline.

Better design features are available in paid versions.
4- Inkscape:
The powerful vector design application Inkscape is available for free and open-source use. You may use it to create drawings and other forms of graphic design, making it an excellent option. The online design library enables you to create great images, logos, and other site graphics.
Pros:
It's open-source design software.

Windows, Mac, Linux, and the web support Inkscape.
Cons:
Illustrator and Inkscape don't work well together.

It's possible that you'll have to wait for problem fixes since it's an open-source program.
5- Adobe Photoshop:
Adobe Photoshop is a wonderful image-editing program from Adobe. This program helps designers make drawings, 3d artworks, icons, and logos. Photoshop is the best logo design and web design agency because of its creative filters, color levels, and texture. Effective logos demand Photoshop abilities. It's great for beginners. User-friendly features make graphic design easier. Photoshop Pro costs $20.99/month.
Pros:
It makes graphics and logos mobile-friendly.

You may easily access the integrated stock library.
Cons:
It's expensive for beginners.

Adobe Photoshop's interface might be confusing for newbies.
6- Affinity Designer:
With the help of this program, you may create vector-based graphics. Indeed, Affinity Designer is an excellent choice for artists and UI designers. Also, it helps produce correct curves and vector illustrations of living forms. To get the best results, it's paired with a host of strong features. It can hold its own against any of the others on the list.
Pros:
You have a choice of a light or dark user interface.

It comes with a comprehensive selection of different tools.
Cons:
Learning how to use it is a long process.

A free trial is not available for the iPad.
7- Icona:
This logo design app is great for individuals that like a more minimalistic icon-based logo. There are three types of components available to you while using Icona's blank canvas: Shapes, text, and drawings. To get symbols specific to your industry, just type in shape in the search bar. Add your firm name to the design, then choose a typeface that compliments the design.
Pros:
The hand-painted logo looks distinctive and personalized.

The user interface is simple, elegant, and pleasing to the eye.
Cons:
The app costs $10 to access all functions, which is more than other rivals.

In comparison to other programs for creating logos, this one has a limited amount of customization options.
8- Adobe Spark:
You can create any form of images, films, websites, or logos in minutes using Adobe Spark. A logo with justified alignment will always look great no matter where you use it, even though Adobe Spark has many other useful capabilities.
Pros:

A free trial of Adobe Spark is available.

Adobe Spark is easy to learn and quick to get started with.

It has a user-friendly interface that makes it simple to use.
Cons:
It does not offer animations.

You may need to wait for desktop support.

Android, iOS, and web users are the only ones who can use it.
9- Logo Maker:
If you're looking for logo design software with a lot of customization choices, go no further than this one.
To get started, you may choose from a variety of black and white templates. To further personalize your design, you may change the colors and fonts and even add stickers or "ribbons." Therefore, if your company has a more laid-back attitude, this app is a wonderful fit.
Pros:
It comes with a user-friendly editor.

 There are over 100 typefaces to pick from to design a distinctive logo.
Cons:
Even though there are a lot of templates to choose from, you can't change them much.

Users with no previous design skills may find the user interface tough.
10- TurboLogo:
TurboLogo is one of the finest logo design apps for SMEs. In addition, it is one of the quickest and simplest ways to create a logo. So, it allows you to produce a stunning logo in a matter of minutes, so don't be shocked if you do.
You don't even have to start from scratch, which would take a lot of time and effort. Simply input the necessary information for the logo design, and it will begin producing amazing design alternatives right away. 
Designing logos has never been easy, and the results are always impressive. To be more specific, the logos have a clean and uncluttered appearance with basic forms in vibrant colours and an orderly arrangement of materials. 
Pros:
All of TurboLogo's download options are available in a variety of formats.

It's really easy to use and personalise.

a user-friendly and appealing graphical user interface

An easy-to-use logo creator.

Using LogoMaker is completely free; the only costs are for high-quality pictures.
Cons:
In certain instances, the choice of fonts is limited.

There aren't many options with the Lite plan.
Now It's Time to Decide:
If you're starting a small business and don't have a lot of graphic design expertise, you may consider utilizing a logo design apps. The use of templates that enable you to alter the photographs, colors, and fonts to a certain level may be a useful strategy for building your brand's image while you are focusing on starting your firm.