Benefits of Outsourcing Quality Assurance Services
4 min read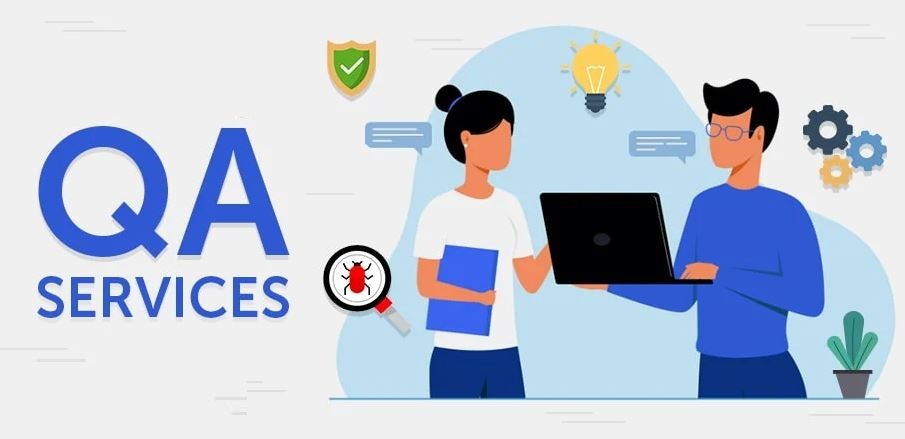 Standing out from the crowd has become one of the most sure-shot ways to succeed and surviving in the software development industry is no exception. Have you ever wondered at present we are living in the times where software apps are developed more than babies are being born? So surviving in the software market is the need of the hour and at the same time it turns out to be extremely tricky. Those cliches' ever-changing technology and cut-throat competitions have become our harsh realities. Today every single person whether he is a software developer or a designer or a Quality Analyst or a Business developer, Tester, everyone aims to outshine the rest of the pack which is quite normal if you really want to survive in today's highly competitive market. 
Now many of you have this misconception that software development is all about software developers which is certainly not the case. It comprises software designers, testers and more important quality analysts. Each one of them is kind and extremely important. I recently happened to stumble upon an interesting post stating When you decide to invest in software development, your biggest savings are assured by reducing the rework that affects your app performance. And how can you do that?  It is simple, if you follow strict software quality assurance, you are halfway there to gaining maximum benefits of software quality assurance from what you invested in the software project. 
Unfortunately, many businesses do not understand the importance of quality insurance. Fret not, the following post precisely emphasizes what is quality assurance and how is quality assurance beneficial or why businesses must consider this aspect of software development in the first place.  
About Quality Assurance
In today's times denying the significance of quality assurance is a foolish step to take. Yes, I am not kidding here! Now tell me something why do you tend to keep your place whether it's home or office tidy? What is the need to clean or declutter it day in and day out? Well, removing dirt is pretty much important. Yes, similarly when you are developing software, bugs and errors are bound to happen. So yes, the sooner they have been removed the better the software will be developed. 
In a precise manner, quality assurance is the best way to determine whether the product or software made adheres to the predetermined standard and meets customer expectation. How does quality Assurance take place? 
Planning – As the aspect implies, here the company needs to plan according to the given requirements and deliver the product precisely. 

Testing – The next step taken after understanding all the requirements, is testing. Here the company tends to modify products, services, and processes accordingly. All those aspects that have been left out are taken care of here.  

Monitoring – Quality analysts are expected to meet defined objectives. And everything is monitored. Professionals keep a hawk-eye on what needs to be kept and what needs to be modified.   

Implementation – Lastly, after all the potential changes are made, bugs and errors are rectified, the software goes for deployment. 
On and all, quality assurance means enhancement of software quality and your overall business venture. As a software tester, your job is to conduct several tasks such as usability testing, feature testing, system testing, integration testing, creating different test plans, being adhering to certain standards so that high-quality software is being developed here. 
Do you think software testing and software quality assurance are the same? Absolutely not! Software quality assurance is something that emphasizes more quality whereas software testing means all the tests taken before the product goes live. QA is more kind of a preventive technique whereas software testing is a corrective one. 
In order to create an accurate quality assurance process what needs to be done is:
Ensure a safe and scalable testing environment 

Released criteria must be considered carefully

Time allocation

Prioritizing bugs is crucial 

Create dedicated security and performance testing, team

Save money by choosing automated testing
So now you know exactly what Quality assurance testing, it's time to consider how beneficial quality assurance is. 
Benefits of Quality Assurance Services
#1 Cost-Effectiveness
One of the crucial benefits offered by quality assurance is that it turns out to be cost-effective. By using quality assurance tools, several issues can be taken care of right from the beginning, several faults and errors can be prevented, and repairs, so basically you don't have to overspend later or the software developed will turn out to be an ultimate solution. 
#2 Customer satisfaction
 The more effective your software development approach will be the chances of satisfying your end-user increases. Yes, quality assurance does result in happy customers as they are bound to receive satisfactory solutions. Not to mention, the level of trust towards the businesses increases to a great extent. 
#3 24/7 collaboration
Another interesting benefit offered by quality assurance services is that you receive 24/7 collaboration. In other words, here you are bound to receive round the clock services. So yes, time-saving, automation can result in product delivery. 
Conclusion
So this is it for now! I hope you found the following post meaningful. In case, if you have any doubts or queries regarding the topic, feel free to mention that in the comment section below.